5 Small Business Ideas You Should Try
29 July 2022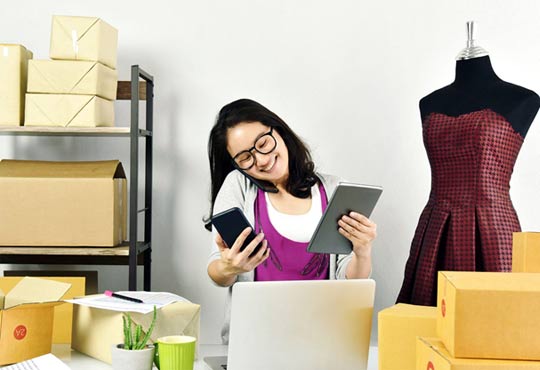 For some people, having your own business is preferable to working for someone else. However, the urge to start their own business is occasionally constrained by a lack of funds. Some small business concepts can grow into big ones if they are managed properly.
It is necessary to manage finances by dividing personal and company finances. That way, you can keep track of how the business is progressing. Some small company concepts that have a lot of potential include:
1. Dropshipper
Dropshipping is a business idea that requires little investment. Some dropshipping businesses may not even require funds to operate. As a dropshipper, you act as a middleman between the merchandise owner and the buyer. Dropshipping is an interesting business to run in today's digital age.
2. Frozen Food Industry
A frozen food business can be started with a modest investment. Frozen foods such as pempek, risoles, and other ready-to-eat dishes can be made at home. E-commerce or available marketplaces might help you promote your frozen food business.
3. Handicrafts
Using materials found in the environment to create an interesting souvenir might be the next small capital company idea. Not only does it benefit the environment, but it also allows you to earn extra money by selling these recycled products.
4. Personal Shopper
Personal shoppers are taking advantage of the limited products offered online. Profits are earned from a predetermined margin. As a personal shopper, you will need a small investment to buy the item initially.
5. Hydroponic Vegetables
You can cultivate vegetables using the hydroponic method on a small plot of land at your home. Hydroponic veggies are those that are grown with the help of mineral-rich solutions. This can be used as a low-cost business idea that can be expanded to yield huge profits.
You can try to start one of the five categories of small businesses listed above. When you see the outcomes of your efforts, you can develop a more comprehensive business plan. You can use Kredit Usaha Rakyat (KUR) or small business loans with a nominal value that is in line with the business strategy plan to make a business capital loan if you already have a competitive market.
Maybank Indonesia offers the best small business loans to support business owners in realizing their full business potential. Maybank Indonesia supports the government's program to boost Indonesian MSMEs by providing low-interest business capital financing.
3 benefits of Maybank Indonesia small business loans include:
The range of loans is IDR 50,000,000 to IDR 500,000,000.
Tenor up to 5 years
Low rates of interest.
See the terms and conditions for using Maybank Indonesia small business loan here.
Aside from Kredit Usaha Rakyat (KUR), those of you with a small business can use a working capital loan (KMK) from Maybank Indonesia. Maybank's working capital loan intends to offer finance for small and medium-sized firms and companies, with a maximum payback duration of one year that can be extended as needed.
Please see this page for additional information about Maybank capital loans.
What exactly are you waiting for? Let Maybank help you build your business.
Maybank Indonesia
makes everything easy.