Take Over Mortgage: Overview and Types
26 March 2022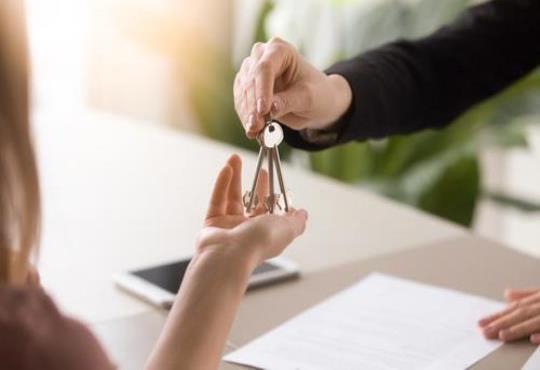 Take over mortgage refers to the process of shifting mortgages from one bank to another, either through a buying and selling procedure or without a change in ownership. You can use the take over mortgage sevice if you want to buy a property that is still being mortgaged by one bank, either at the same bank or moved to another.
Furthermore, if you have a mortgage with one bank and wish to move it to another bank in order to obtain a more competitive interest rate, this falls under the category of take over mortgage. In general, the process for filing a take over mortgage is the same as for submitting a mortgage application in general, with the bank continuing to conduct a financial analysis of the prospective customer and the condition of the property to be guaranteed.
For further information, below are some examples of takeover mortgages that you may be familiar with:
1. Underhanded Mortgage Take Over
Underhanded mortgage takeover is exclusively carried out between the seller and the buyer of the house, with no involvement of the bank as the seller's mortgage provider. When a bank is not involved, the validity and security of transactions are jeopardized. Many people continue to use the take-over mortgage system since it eliminates mortgage agreement fees and other charges.
Usually the home buyer will continue the mortgage installments to the bank until it is paid off. Problems will arise when the mortgage facility is paid off, and the buyer comes to the bank to collect all the house documents. Banks will definitely not submit house documents to buyers, because the data recorded in the bank as mortgage debtors are sellers, so that those who are entitled to house documents are mortgage debtors themselves, while buyers are not bank debtors.
2. Mortgage Sale Take Over
The process of purchasing a dream house that is still in the mortgage installment stage at one bank and expecting to apply for a mortgage to finance the purchase of the house is referred to as mortgage sale take over. You can choose to use the same bank as the current owner or a different bank. If you take over a mortgage with another bank, the bank in concern must coordinate the submission of papers with specific terms and conditions.
3. Between Banks Take Over
This type of takeover is typically carried out for a variety of reasons, such as the desire to obtain more competitive interest at another bank. As a result, you can apply for a mortgage with the new bank, who will pay off your mortgage installment at the previous bank.
You can take over the mortgage and switch to Maybank KPR, which offers competitive services and interest rates, as well as alternative financing with Sharia plans, namely Maybank iB Property Financing, which also offers competitive facilities. Maybank offers a maximum lending period of up to 20 years. The following are the requirements that you must meet in order to obtain a mortgage from Maybank Indonesia:
Indonesian citizen

Minimal age is 21 years and maximal is 55 years at the end of the tenure.

Fixed monthly income

Minimal working experience is 2 years for employees

Minimal working experience is 3 years for professionals and entrepreneurs

Residence, work place and collateral location is within Maybank operational coverage area

Complete application form and complete the requirements document, such as:

Copy of ID
Copy of family card
Copy of Marriage/ Divorced/ Death/ Prenuptial Agreement
For Employees

Original company reference letter.
Original salary slip

For Professionals

Original company reference letter.
Copy of Practical License

For Entrepreneurs

Copy of Article of Association and its Amendments, Trade License (NPWP, SIUP and TDP)

Copy of bank statement (last 3 months)
Copy of NPWP
Certificate, IMB, building plan, AJB and PBB
The requirements and Detail information for submitting a Maybank KPR takeover Click here.
Use Maybank KPR as your solution for a mortgage with a diverse range of goods and programs, a fixed rate of up to ten years, and a sufficient financing time. Sharia financing is also available by applying for Maybank iB Property Financing.